It is often known to be true and anyone will tell you the process of packing and moving away can be extremely stressful. Packing your belongings is the worst part of any move as it takes the most time and requires patience and this can become stressful. If you have decided to pack your belongings yourself and decided to save some money, then the job needs to be done efficiently and in the right way. Avoid all trouble and follow these simple tips on how to properly pack for your big move.
Start your Packing Early
Start your packing a lot earlier than you need to. Do not start packing the week before unless you have a small number of items to pack. Begin packing two months before your big move. This will give you plenty of time to complete all packing and organise other important tasks that you may need to do also.
Do a Big Clear Out
Have a big clear out on all items that you may not need, have not used in a while, or is simply just too old now. Donate, sell, or throw anything away that you do not need anymore. The less you have to pack the better it will be for you and your move. If there is something broken do not keep it. Doing a big clear out will save you a lot of space in your new home and it will also help you with the organising and the unpacking when you get to the other side.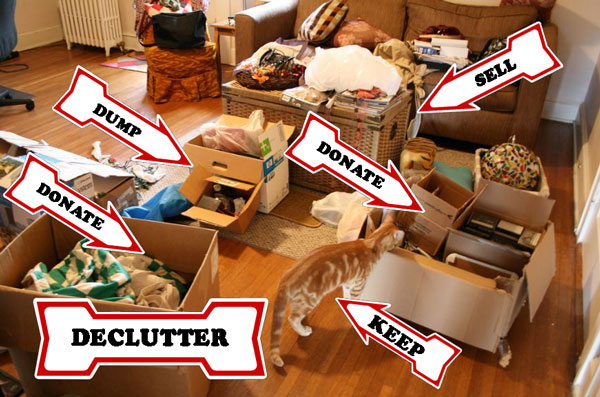 Pack by Category
Start by gathering all clothing items from each room creating piles, organise them into different boxes from moms' clothes, dads' clothes, and kid's clothes. Do the same with all household items like books, shoes, and everything else in between. Of course, do not forget to label the boxes.
Get moving boxes and lots of them
Purchase thicker cardboard boxes which will allow for heavier items. The boxes should be sturdy ensuring that they will not rip or tear. You may also have your own boxes lying around at home in the garage or even try your office for boxes also. You could also purchase specialised boxes from a store for your packing. Many of these boxes are built to contain specific items and it will ensure your belongings are transported efficiently. Boxes that contain dividers are also very handy and ideal to carry plates, glasses, and any other fragile items.
Label all of your Boxes
The best way to find the box that you are looking for and where to put it is to label all the boxes. Label all boxes by room. Be sure to label top, bottom, and all sides of the box. This will speed up the moving process and the off-loading when you land to your new premises. It will also help your professional moving company when off-loading from their truck into your new home.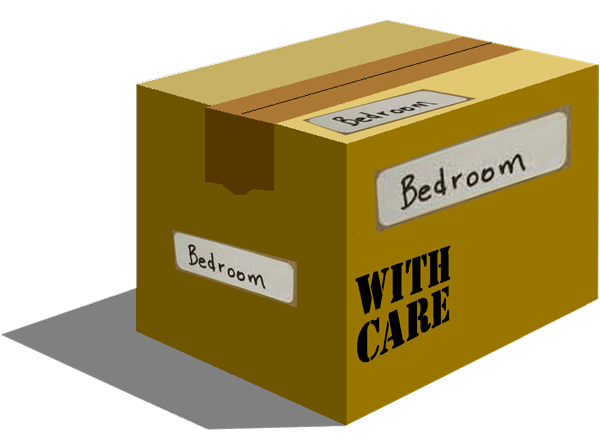 Moving Supplies
You may also need purchase packing materials to ensure your belongings are safe while being transported. These include packing paper, bubble wrap, tape, labels, tissue paper, and scissors.
How to Pack Fragile Items
Bubble wrap and tissue paper are your best friends when it comes to packing fragile items. Use it to pack fragile plates, glasses, and dishes. Wrap items all separately to ensure no breakages. Place cups and glasses side by side and fill in the spaces in the box with paper or cloth to prevent moving around or any breakages. When packing plates into a box always stack them in on their side and then fill in the spaces between them with bubble wrap.
Never overpack a Box
Never overpack the boxes and make them too heavy due to the fact that there will be a lot of lifting and carrying to be done on moving day. An injury could occur with over heavy packed boxes. The larger items should be placed in larger boxes and the smaller items placed into the smaller boxes. This way you will not over pack the boxes.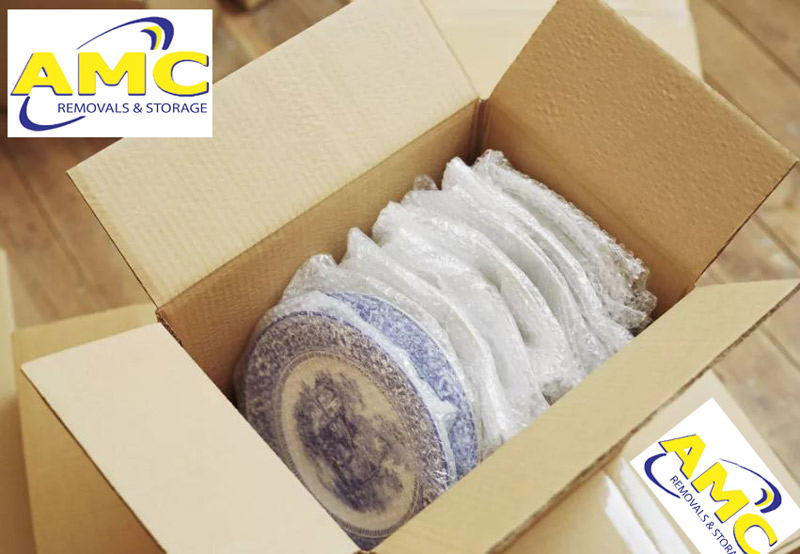 Research online for Professional Moving Companies
A moving company can make or break your big move so it is important to choose the right moving company. Research online and find a reputable one that has excellent customer service, they should be experienced and professional, and have excellent customer reviews online. The less hassle your move is the better it is for everybody.