You are taking that big step and thinking of moving to Australia from Ireland and making it your new home. Like thousands before you, you are filled with excitement to travel halfway across the world. Australia has and will always be a popular choice of destination for many Irish people to live and to work. Many people choose Australia for its laidback lifestyle, golden beaches, and clear blue skies. The 6th largest country in the world is Australia. Back in June 2016, the economy was booming, and it marked 25 years without a recession.
Here are a few basic statistics you should know before moving to Australia:
Population in Total: The present population of Australia is 24.77 million as of 2018.
Currency: Australian Dollar.
Capital: Canberra.
Climate: The northern section of Australia has a more tropical climate, hot and humid in the summer, and relatively warm and dry in the winter. In southern parts of Australia, they are cooler with mild cool summers and sometimes rainy winters.
Languages: English.
Read on for some helpful tips and information so you can get ready for your move to Australia.
Permitted Requirements for working in Australia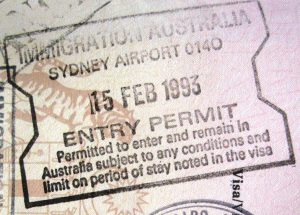 If you are moving to Australia and planning to work, you are required by law to apply and be granted a valid Australian visa with work rights and have a valid passport. There are different types of visas you can apply for temporary or permanent visas. It is important to obtain the correct visa before you go if you are intending to work there. A working holiday visa will allow you to work in Australia for up to 12 months, but this can be extended provided you gain sponsorship from your employer. The Australian immigration office is where you apply for your visa. If you are planning to travel as a student to study for at least 3 months you must apply for a student visa. Once you obtained and started your course you can apply for permission to work in Australia.
Living arrangements
Choosing a place or home to live before your big move to another country is a huge decision. It will impact how comfortable you feel in the new surroundings. Ensure you research on the internet and find the best suitable accommodation that will suit you and your lifestyle. There are several types of accommodation to choose from including houses, apartments, etc. There is some documentation that you might need to show your landlord some of which include references from last rental agreement and landlord, bank statements, etc. Choose your accommodation wisely.
Transporting your belongings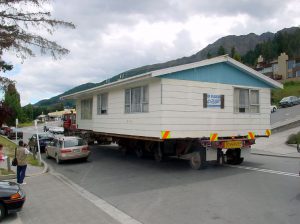 Moving can be overwhelming at times, but most of everything you own will need to be transported to your chosen destination in Australia. Australia is so far away from Ireland, so it could take a bit of time to organise. Planning is key here. With the many moving services that are available for moving to Australia some of which are as follows, By Sea or By Air. Like most countries, there are restrictions and all your goods and belongings must be cleared by Quarantine and Customs services. They have strict quarantines laws specifically when it comes to an animal, plant material, and food, animal. To make sure you follow the restrictions contact Australian customs prior to your move.
By Air: Air is the more expensive option for transporting your belongings, but it will take the least amount of time.
By Sea: This is the right option for you if you are not in a rush and have time. Transporting by Sea is the cheaper option and provides full and shared container options. It is cost-effective and by far the better solution if you are on a budget.
Reduce your costs of Transport
Listed are some helpful ways to lower your moving and transportation costs:
Insurance: It is important to have insurance as it will help be less stressful this way for you. However, it can cost you.
Additional Options: Storage and Packing, these extra features can help with your move but will come at a cost.
Transport type: It is more convenient and faster to move your belongings by air, but it can mean higher costs.
Further Options: Packing and Storage, this will be costly but will help you in the long run.
Household Size: Of course, bigger houses with more belongings will mean higher costs.
Helpful Moving Tips
Australia is very far away, so travel insurance is essential and advisable in case something was to go wrong. Organising you and your belongings is very important. Pack and label all your belongings it will make your life so much easier, especially for all the unpacking when you arrive at your new destination.
An International Moving company is crucial to your move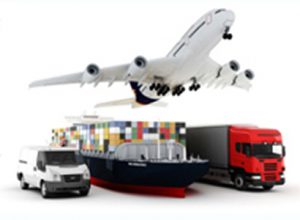 Moving can be a very stressful time. Removal companies can handle everything to ensure you have a smooth and stress-free move. Movers can benefit you enormously and make it very straightforward for you by organising everything, so you don't have to. Shop around for different companies some may vary in price, get at least 3 different estimates and make your decision on who to choose. Compare them on price and experience this should help you narrow down your choice. They should be friendly, an excellent reputation for their previous work, have an exceptional and world-class customer service, and be cost-effective. After all, they are going to be transferring all your belongings halfway across the world. Choose wisely.
Moving overseas can be a very exciting experience for a new beginning in a new country with a complete change in scenery, culture, and lifestyle.