Can't say enough good things about AMC, lads on the ground very professional and friendly, our shipment (2,500 pairs of kids shoes) made in from Sligo to Cape Town quicker than we expected and with the minimum amount of hassle. Thanks very much to Kayleigh and all in the office.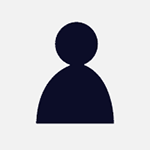 Ciaran Mc Hugh
AMC lads were excellent on removal day and took all the stress out of the move. They could not have been more helpful.

The quotation was given promptly and efficiently and was very competitive.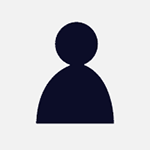 John Leamy
We move a *lot*, and have had most of the things that can go wrong, go wrong. This move was the first one ever for which both ends- collection and delivery- went smoothly. Communication was excellent- I knew what was going on at all times, and got regular, helpful, updates from Niamh & Kayleigh. The delivery team- Tadas, Neil, and Val arrived early- worked steadily and carefully straight through. They were pleasant, considerate and worked well as a team. Genuinely impressed with the whole operation. This level of service from a removal company is a rare and wondrous thing. Thanks, all.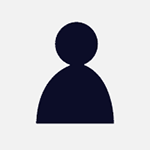 Kate Philips Connolly
Excellent service from door to door, Boston to An Spidéal. Having arrived in Ireland Kayleigh supplied up to date information, helped with customs and though in the middle of the Covid crisis shipment reached me quickly and efficiently. The two guys on the delivery brought the goods down the narrow road from the point where the truck could not pass – excellent workers and gentlemen. Go raibh maith agaibh ar fad.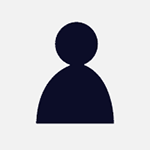 Martan O Ciardha
AMC Removals were employed to carry out the decentralizing of four HSE buildings in the Dublin North East Area and relocate to our new Premises in Bective Street, Kells, Co. Meath. From the very onset, AMC was both Professional and Business like in all their dealings right to the final pick-up of crates. Nothing seemed to pose a problem, from departments moving dates, to extra removals added in at the last minute, to lifts out of order. AMC Removals have a very good team.  The removal men arrived very early on Saturday mornings and worked right through with sometimes very difficult tasks, heavy labour and some bad weather to cope with, but nothing seemed to deter them. I would highly recommend this Company to anyone who is contemplating a large or small move.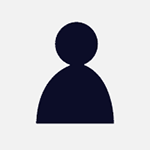 Sandra Mahon, Facilities Manager, HSE
Aubrey and his company AMC have been hugely supportive of Tiglin since its foundation. Their provision of vans and staff for moving has always been appreciated.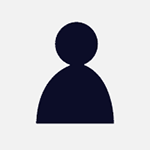 Phil Thompson, CEO Tiglin
AMC REMOVALS provided a professional and efficient moving service. Their focus on detail resulted in minimum downtime which is of major importance to a National Radio Station. We will definitely use this company again.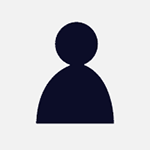 Garrett Harte, CEO Newstalk
Moving a National Radio Station is no easy matter.
Moving a National Radio Station is no easy matter. However, AMC rose to the challenge and offered an efficient, professional and timely service. Their 'hands-on, can-do' attitude made it easy to deal with any unforeseen problems. I would have no hesitation in recommending AMC Removals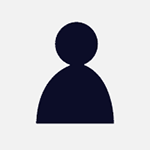 Caroline Davies, Today FM
Safe and sound
We chose AMC Removals because they really knew what they were doing;
their estimations on how many crates required was exact, advised us on reservation of parking spaces at both ends and on moving day, they were punctual and worked hard and fast, accommodating our four storey winding staircase without a fuss! All our equipment made it safe and sound to our new offices. I would have no problem in recommending AMC Removals to anyone.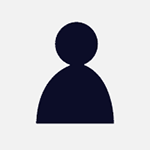 Donal Greene, VORDEL
Attention to detail
Thank you so very much for your assistance with our office moves. After months of research we decided to go with AMC as we found them very helpful and supportive during and after both moves. It was total bedlam planning and co-ordinating these big moves but AMC made it so much easier and hassle free for us. The lads on the day were fantastic and very thorough.
Attention to detail was a high priority on the day and working with Aubrey and Sue before both moves left no room for error. I would highly recommend AMC Removals based on the professional and friendly service we received.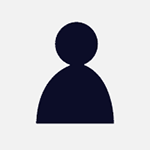 Lorraine Mary Keyes, ACCREATE
Going the extra mile
We were extremely pleased with the packing, collection, storage and redelivery service from AMC Removals.
In a difficult move with several delays and changes of date moves, AMC staff were very accommodating, courteous and professional. When I was stressed, they were calm and re-assuring! We left our goods safely stored at AMC Storage Facility for several months until we finally moved into our new home. Thank you, AMC, for going the extra mile.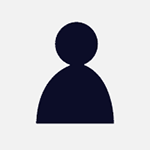 Rhonda and Tim Willoughby
Reliable and very efficient
We have been dealing with AMC Removals & Storage for the past ten years in the furniture delivery business.
We've always found them to be highly reliable and very efficient; their staff are courteous and always try to accommodate our delivery schedules. I have no hesitation in recommending AMC Removals & Storage.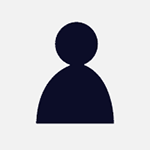 Laura Andrews, House of James
Skill, care and determination
I have sometimes wondered what might inspire people to write to organisations commending their service, now I know.
Thanks to the skill, care and determination of your staff, our move from England to Ireland was made less stressful and everything arrived safely and on time. When we chose a company to move us, we didn't go for the cheapest quote but one that we thought looked best for us. I'm glad we did – many thanks to the AMC team, well done!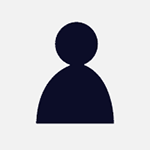 Tony and Eva O'Regan
True champions
Dear Sue, As we break down our last remaining boxes in the quest to call Sandymount our new home, I felt it important to drop you a quick note to say thank you.
Being in the hospitality business I truly appreciate the dedication, commitment and effort it takes to keep a customer happy. From the moment we first spoke, through paperwork discussions, delivery schedules, on-site delivery – you and your team have being nothing less than true champions. Annica, my wife, who has been our pillar in all of our 7 relocations was particularly impressed by the attitude, work ethic and efficiency of your delivery crew. You have facilitated the relocation of a family of 4 with ease and utmost professionalism. We are very happy and most grateful.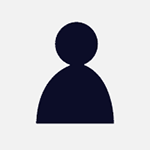 Robert Nolan, Manager, Four Seasons Hotel, Dublin
We always receive a personal, efficient and reliable service – all necessary when transporting valuable antiques.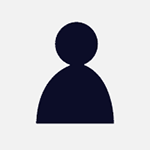 Chesneys of London
Absolutely fantastic
I am up to my eyes at the moment with work and the house move and everything else you could think of but I had to take time out to write to you about the service I experienced from your company.
As you were aware things were not going according to plan and in truth we did not know if we were coming or going for most of the time. The crew you assigned to me was absolutely fantastic and could not have been more accommodating and helpful. They were so professional diligent and efficient it made the move as painless as possible. When we arrived at the new house I was waiting for them to abandon me but nothing could be further from the truth. Running on the odd cup of coffee and a lot of hard work they had us unloaded with little fuss and never complained of gave any hint of negativity. They were tired and never complained or stopped smiling.
They even knew the names of all the kids by the time we were finished and didn't need to refer to the numbers on the boxes to put them in the correct rooms! Sue, a truly wonderful team, thank you and please thank them. I have already expressed my gratitude to them but could never buy the good service and genuine interest they had in settling my family and I. Thank you all so much.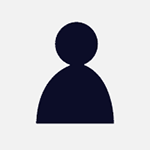 Muiris Murphy, Managing Director, Snap Corporate
Professional
Letter of Reference for services; AMC Removals
Having contacted numerous removal specialists in the greater Dublin area for a large scale hotel removal/ storage job not only were AMC one of the most competitive prices wise at quote stage, they were also the most professional from the word go urging us (Conrad hotels and resorts) to utilise their services with little hesitation.
Throughout the process (5 months in total) everything went smoothly with Irene from AMC facilitating every change of the project schedule (and there were plenty) with a minimum of fuss. Removal teams consistently arrived to site at the times specified and carried out all works in safe and professional manner.
Overall AMC was found to be an extremely competent company in this field and as a result of our experiences with them would not hesitate to recommend accordingly,
Thanks Irene and Team, keep up the good work!
Kind Regards and all the Best Going Forward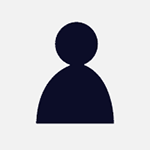 Stephen Molloy, CONRAD Dublin
HomeBond have used the services of AMC Removals on several occasions and have found them to be both professional and courteous in all their dealings with us. We have never had any issues or queries with their services.

Geraldine Riney, HomeBond