Are you planning on moving to Canada from Ireland and you are ready to call it your new home? Canada has grown in popularity and has become one of the main destinations for a lot of Irish people. The second largest country in the world is Canada and it is hugely diverse. There is Vancouver which has mountains nearby and a mild coastal climate. There is also the central business in Toronto, Alberta, and Saskatchewan wild winters. Back in 2009, figures show 1,100 Irish people left to live in Canada and the figure went up in 2014 to 14,000 people.
Before moving to Canada, it is helpful to understand even the basic statistics:
Population Total: The current population of Canada is 36.9 Million as of 2018.
Capital: Ottawa.
Currency: Canadian Dollar.
Climate: Canada's climate can vary. From late May to late September the summer extends to be warm and humid. In the winter time, a very cold snap hits especially in January bringing the temperatures down to sub-zero.
Official Languages: English and French are the official Canadian languages.
This article will help guide you in the right direction and will offer you helpful tips and information, so you can get set for your move to Canada.
Legal requirements for working in Canada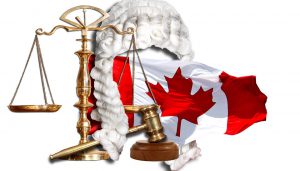 For the first 6 months, if you are an Irish citizen you are not required a visa when studying, visiting, or doing business. All you need is a return ticket and enough money to fund your trip while you are in Canada. If you wish to stay longer to work you will need a Canadian visa. The application for immigration for Ireland residents is processed by the Canadian Embassy in Dublin. If you would like to work temporarily you will need a work permit. This can only be issued if you have been offered employment and have been confirmed by a Canada employment centre. You must prove that the job position cannot be filled by a Canadian citizen or resident. For those who wish to apply for a permanent visa to Canada, there are options like a business, family, or skilled worker. At any of these, immigration is built around a points system. Any applicant who wishes to stay longer must fulfil certain criteria's including age, work experience, education, language ability, and meet the financial requirement.
You may also be travelling as a student, so you will require a study visa if you wish to study in Canada for 6 months or more. To qualify for this, you must be accepted to college, university, or tech institution, have a valid passport and prove that you can support yourself while studying in Canada.
Arrangements for somewhere to Live
Before moving, you really should think about where you are going to live for your duration stay in Canada. There are several types of accommodation in Canada including apartments, houses, and condominiums. When you find somewhere suitable there will be documentation needed by your landlord which include a letter from your previous employer, bank statements showing some savings, and a reference from the previous landlord.
Moving your Household Goods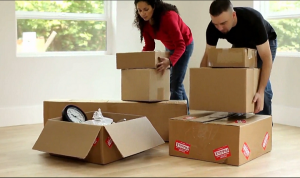 Before your move, arrangements must be made for the transportation of all your belongings. Canada is very far away so it may take some time to organise. There are many moving services available for moving to Canada which is as follows, By Air or By Sea. Like most countries, there are restrictions and all your belongings must be cleared by Canadian Border Services Agency for them to be imported. New immigrants to Canada can import their belongings without a duty charge provided their goods were used abroad. There will be a duty charge paid on new appliances and furniture.
By Air: This is the most convenient way to travel as it will take only 1-3 days to get to your new home. It can be quite expensive, but it is very quick and efficient.
By Sea: This is the least expensive route however it can take a lot longer to get there. If you are not in a rush and have time to spare this option is more cost-effective and by far the better solution.
Reducing your Transportation Costs
There are many ways of lowering your transportation costs for moving your belongings. Here are some that may help make your move vary in cost:
Type of Transport: Moving by Air is more convenient, but it will mean higher costs.
Insurance: Insurance is costly, but it can make your move a little less stressful.
Household Size: Larger houses, of course, will have a lot more to transport, but it will mean a little extra money.
Additional Options: Packing and Storage, these extras will come at a cost but will be a benefit to you.
Moving Tips
Canada is a long distance away, so insurance is advisable. Organisation and packing is the important thing to remember. All boxes should be labeled to make your life so much easier.
It is essential to Hire an International Moving Company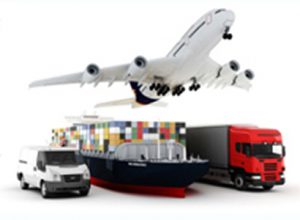 Researching the best International moving company's online and find the appropriate price to suit your budget is the best thing to do. Hiring an international moving company will not only relieve a lot of stress off your shoulders but it will mean you can get more things done and let them do all the hard work. Experienced movers such as us at AMC can help you from start to finish. They will make your move straightforward as possible by helping you with storage facilities if needed, packing and unpacking, organising with shipping companies, the list goes on. The important factors to remember before choosing the right moving company is, they should be knowledgeable and well trained, cost-effective, have quality customer service, be professional, friendly, and reliable.
Never underestimate yourself in feeling that they are the right company for you or not, after all, they will be transporting all your belongings to one side of the country to the other. It really is the best thing to do and will benefit you enormously.