Self-storage is a must for any household and business. Self-storage facilities are not just about storing items away. It is more about what you can store away, how you can store them, the space and opportunity for your home or business. It is a very affordable means of storing your items both big and small for a short or long period of time while transitioning to a new place. The popularity of this service has increased over the years. They are now used by people and companies to provide them with convenience in a variety of situations. Having somewhere to put your belongings is what is valuable to you and will make your life a whole lot easier. Check out 
AMC Removals self-storage services
So, what are the benefits of using self-storage for households and businesses? Here I am going to discuss the main benefits.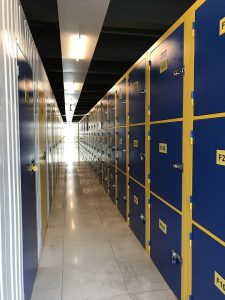 Safe and Secure
Security really matters to a lot of people and is a must requirement when using storage facilities. It is guaranteed that your facility will have fully operated CCTV in operation, fully alarmed, and very often around the clock security staff ensure that the facility is completely secure and as safe as possible.
Space
If you have ever moved home or business a lot of people will know that once you unload your boxes, they end up taking up most of the space in your new place. A self-storage completely solves this problem by giving you space and making your life a lot easier and more stress-free. There are many different sized units provided by the storage provider and they should be able to tell you which size would suit you the best. This way you will get the exact space that you need to store away all your belongings.
An affordable solution
Self-storage facilities are a great cost-effective and affordable solution for any person or business looking to store their items away securely. It is ideal for anyone on a specific budget. There are a variety of different sizes and prices available. It all depends how long you would need it for and the size of the unit that you require.
A secure place for documents and paperwork
A lot of businesses now days have archives of files and paperwork. A lot of businesses must hold on to their documents. 
Self-storage
 provides a cost-effective and secure way for businesses to record confidential documents. The fact that you can access your belongings any day of the week is a bonus. The level of flexibility is a great advantage to any business owner.
Unlimited Easy Access
Self-storage units should be very simple and convenient for you to access, just simply unlock the padlock. Just put your belongings away and benefit from easy access, around the clock. It's as simple as entering the unit, taking what you need, and get on with your day. Simple, Effective, and Convenient.
Climate Controlled Protection
If you are planning on storing items for weeks or longer storing your belongings in a climate-controlled unit would be majorly beneficial to you. Household items like wood furniture, electronics, artwork, books, photographs, and much more knowing your valuables are stored at the right temperature will be really reassuring to you. They are budget-friendly for personal items and ideal for business storage to keep vital documents secure and in the same original condition.
Reduce Clutter
A self-storage unit is a great way of reducing your clutter that is not needed and free up some space in the home or in business. It is the perfect way to store your belongings securely.
Easy Facilities
Self-storage warehouse units have added benefits like trollies that are available to customers to use to ensure that all your belongings are moved in or if you need to take away this is a big help to you, so you won't have to struggle with lifting anything that may heavy.
Perfect if you are moving home
If you are considering moving home or you just simply want to downsize as it is too big, you should consider renting a self-storage facility. It provides a great means of transferring your belongings between two locations. It can be rented for as long as you need and the exact time that suits you. It is also great for storing bits and pieces that may not fit in your new home and that you may want to keep.
Clean and Well-Maintained
Storage facilities are routinely cleaned, maintained, and monitored for any bugs or rodents that may be present. All units are climate controlled and heated to ensure belongings are safe and no condensation is created. The seasons changing and regular customers it's important to consistently clean the units throughout the year.