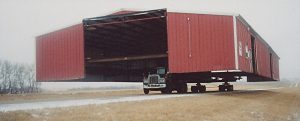 Are you downscaling or expanding your business? Moving to a new premise can be stressful, but if you plan, this will avoid any major disruptions to your workflow. It can never hurt to be over prepared.
Donate or Get rid of Unwanted Items
There can be a lot of unwanted clutter in every office. Now is the time to dig out old phones, desks, printers, and computers that you no longer need. You could try selling the pieces if they are in good condition, recycle them or donate to a local charity.
Plan and start packing early
If you should know one thing about packing, you should take plenty of time to do so. You should pack items away that you do not use frequently and pack away as soon as possible. Give yourself numerous weeks to go through all papers and equipment as it can be very time-consuming. Consider getting some boxes and packing supplies to pack away your bits and pieces.
Planning on hiring a commercial moving company
Planning in advance of your move is important at least 1 to 2 months ahead of your move. Shop around for different moving companies make sure you get a few quotations, check their reviews and the company you decide to go for making sure that they can provide you with recommendations. A company may have exceptionally low prices, but do they offer moving insurance. Are they experienced enough that they will pack everything away properly? These are all things you should consider that will make your move more efficient.
If you are hiring a moving company, correctly mark and number all boxes
Marking all your boxes as you pack is the key. Mark all boxes clearly with a quality permanent marker on both the tops and the sides this way you will be able to locate items quickly. If you only mark the tops it will be more difficult to locate items when the boxes are stacked. An effective solution is a numbering system by putting a box number and briefly describing what is in the box and this should prevent any boxes getting lost. It will make it a lot easier if you have hired a moving company.
Pack your cables
It is important to remember your cables so that they are not forgotten about, damaged or lost. It is best to do it in an orderly fashion. Remove each cable one by one and put them into an individual zip-lock bags and write on the bags the number to which computer they belong to. This system will benefit you a lot later.
 Prepare your computers and computer monitor for moving
It is important to take care of your electronic equipment so that it doesn't get damaged during the move. A lot of companies fear this as they are valuable pieces. Wrap every monitor in bubble wrap or even a thick blanket and then tape it properly. Never pack the monitor into a box or stack them on top of each other. To protect yourself during the move any information that is important on your computer should always be supported with back up on a hard drive before you move them.
Purchase Insurance
If you are planning on hiring a professional moving company, there is a lot of fine print, so ask them plenty of questions to ensure you are getting the right insurance policy for you. Most companies will cover rental of the truck. Also, be sure to get insurance on your belongings in case any accident may happen.
Notify people, update your address and other information
Like every business, your customers need to know where you are. Start advertising your move at least a month in advance. It is imperative from the moment moving starts back up again you must change your address and any online listings including business cards, stationery, and your website. Your website address change would be the most important as this is your first port of call to your customers. You should also let your bank; post office, etc know that you have relocated.
Moving office Checklist
Moving office takes a lot of planning and a significant amount of time. Any successful office move will take a lot of months to plan. You should make 
out an office checklist
 to ensure everything will run smoothly. This checklist will remind you of what is done and what needs to be done. It gives you plenty of time prepare the things you may need, such as an unpacking plan, etc. It also gives you time to check are the phones and internet up to scratch in the office and if you may need to contact them to get it sorted.